Rinkoje yra didžiulis pasirinkimas įvairių dulkių siurblių, todėl pirkėjams sunku išsirinkti labiausiai tinkamą. Dažnai žiūrima tik į kainą ir ieškoma dulkiu siurbliai akcija. Vis dėl to specialistai nepataria rinktis tik pagal kainą. Reikėtų rinktis pagal jums svarbius kriterijus, nes tik tuomet toks dulkių siurblys atliks savo funkcijas ir pateisins jūsų lūkesčius.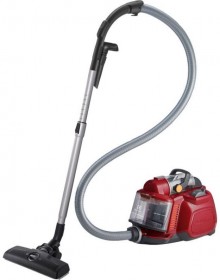 Šiuo metu parduodami įvairūs dulkių siurbliai. Galima rasti standartinius, turinčius konteinerius ar maišelius. Taip pat populiarios ir dulkių siurbliai – šluotos, kurios gali būti standartinės arba garų. Pirkėjai dažnai renkasi ir rankinius dulkių siurblius atlikti smulkius valymo darbus. Rinkoje siūlomi ir gariniai dulkių siurbliai bei siurbliai robotai.
Populiariausi yra standartiniai dulkių siurbliai. Jei ieškote universalaus padėjėjo, kuris skirtas įvairioms grindų dangoms ar baldams siurbti, tai šis pasirinkimas tinkamas. Jie pasižymi manevringumu ir pakankamu galingumu. Be to, galima rinktis skirtingus standartinių dulkių siurblių komplektavimus. Pavyzdžiui, turinčius maišelius. Dulkės siurbimo metu patenka į tokius maišelius. Maišeliai yra keičiami. Kitas pasirinkimas – konteineris. Dulkės patekusios į konteinerį turi būti iškratomos ir konteinerį galima išplauti. Ieškant geriausio pasirinkimo reikia paminėti, kad maišelius turintys dulkių siurbliai kainuoja pigiau, tačiau nuolat reikia pirkti naujus maišelius ir jų eksploatacija yra brangesnė, nei nusipirkus brangiau kainuojantį dulkių siurblį turintį konteinerį.
Skaityti visą straipsnį 'Ar svarbi kaina perkant dulkių siurblį?'»
parašė